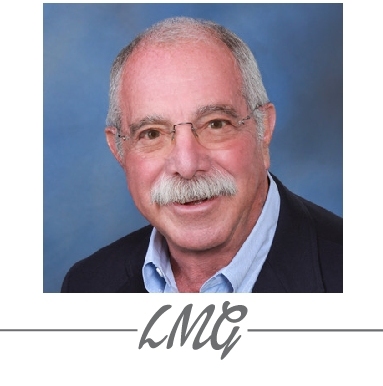 An experienced lawyer for personal matters, including estate planning, and for business — the full spectrum from start-up through growth to successful conclusion.
Read My Latest Newsletter Article

Sound Counsel and Peace of Mind
A trusted attorney offers more than just legal compliance for your business or a stranger to complete documentation for a life event. A trusted attorney gives you peace of mind and sound counsel when making decisions for you, your family and for your business venture. An Attorney offering sound advice can ensure your business is off to the right start, and is there for you when life changing events occur.
Integrity, Knowledge and Experience
Your enterprise or business concept deserves an attorney who has integrity, knowledge, experience and the business acumen required to take you from startup to exit. With over 40 years as an attorney, Len has assisted businesses from choice of business entities, capital, implementation contracts and leases to going public and more.
Over A HALF CENTURY of Practice
Len moved to Denver in 1972 to serve as a public defender with the State of Colorado. After four years of service to the state, Len launched into the private sector to serve in various roles, from litigator to general counsel. His enthusiasm for rolling up his sleeves to serve businesses from concept to exit lives within his core values of integrity, honesty, realism and passion for life. His legal career has provided him with the opportunity to advise on business legal matters from entity formation to public offerings. He was documented in a Bloomberg Business Week article for his work at New Era of Networks. He has worked with businesses of all sizes, from assisting a local hair salon owner with expansion models to capital raising strategies for technology companies to representation of national 501 (c}(3) organizations.
Professional Affiliations
Member, Colorado Chapter of Association of Corporate Counsel America (ACCA), 1997-2000
President, Denver Club, 1993-1995
Member, Colorado Bar Association Board of Trustees,1990-1994
Attendee, National Institute of Trial Advocacy, 1974; subsequently elevated to instructor and competition judge, 1989,1990, 1991, 1992
Adjunct Professor, Metropolitan State College of Denver — The Architect and the Law, 1985-1987
President, Colorado Trial Lawyers, 1986
Examiner, Colorado Bar, 1976-1980
Member, Colorado Chapter of the MS Society
Commissioner of Parks and Trails for Greenwood Village, Colorado
Legal Netlink 1985-1995
Independent Law Group 2016
AV Preeminent rating with
Martindale-Hubbell
With over a half century of legal expertise, Len Goldstein holds the honored distinction of having an AV Preeminent rating with Martindale-Hubbell, the highest rating possible for an attorney.
---
Information presented on the Lengoldsteinlaw website is general information only; it does not constitute legal advice to any reader and you may not rely on it as legal advice. No communication to the firm or any of our attorneys through this website or by email is subject to attorney-client privilege, unless we have first established an attorney-client relationship with you. An attorney-client relationship may be formed only by a specific agreement between one of our attorneys and the person or entity seeking to be a client.